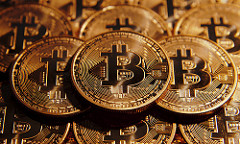 According to Bitcoin, Singapore will not regulate crypto-currency, but only businesses which are based on it.
Mr. Tharman Shanmugaratnam, Singapore's Deputy Prime Minister and chairman of Monetary Authority of Singapore (MAS) recently stated that the organization did not recognize Bitcoin as legal tender, and that the MAS will likely seek to regulate companies providing bitcoin payment services, rather than the online currency itself.
Chaninat & Leeds' US immigration lawyers in Thailand help Thai spouses obtain K1 fiancée visas
Mr. Shanmugaratnam stated that while the MAS have been monitoring the use of virtual currencies, it has determined that Bitcoin falls outside of their current financial legislation. However, MAS can regulate companies that are based on it. "The MAS regulates the activities that surround them if those activities fall within our more general ambit as financial regulator", he said.
Bitcoin is not as prevalent in Singapore as it is in other Asian countries, and MAS estimates that it's currently accepted by only around 20 retailers in the country.
Read the full story here
Related Articles: Judge Rules Bitcoins are Money, Criminal Cases Continue
Image: Tiendientu Vietnam