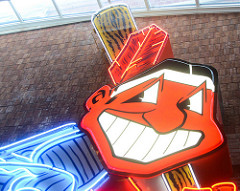 According to a report by Crain's Cleveland Business, the legal battle over Chief Wahoo, the logo of the Cleveland Indians baseball team, is still ongoing. Native Americans and campaigners have deemed it "offensive", along with the Redskins trademark.
The US Trademark Act states that trademarks consisting of "immoral, deceptive or scandalous matter" or "matter which may disparage or falsely suggest a connection with persons, institutions, beliefs, or national symbols, or bring them into contempt or disrepute", can be denied registration. On the other hand, the Supreme Court ruled that denying registration of such trademarks is a violation of freedom of speech.
While the outcome of this particular case is unclear, it signifies a potential shift in trademark laws. Even if disparaging trademarks are protected by the first amendment, business owners should be aware that they could land them in expensive legal battles, which could be damaging to a company's reputation.
Chaninat & Leeds' business lawyers assist with trademark registration in Thailand
Sean Mellino wrote: "there are important lessons for business owners and would-be entrepreneurs to lear n—and that is that the field of intellectual property (IP) law is constantly evolving. What can't be registered today might be able to receive full legal protection in the future. Beyond the legal ramifications is the reality that the court of public opinion can weigh heavily when it comes to the success of a brand".
Read the full story here
Related Articles: Supreme Court Reviews Law on Disparaging Trademarks
Image: Erik Drost