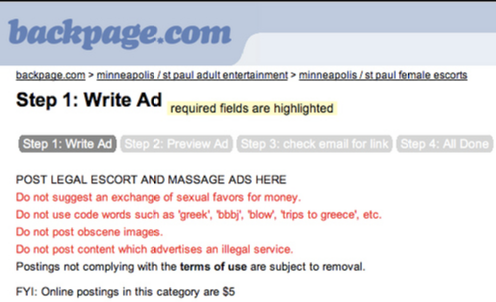 Federal authorities have taken down a major player in the online classified advertising industry, Backpage.com. There have been recent accusations that the website has facilitated in the trafficking of minors through their ads with code words such as "amber alert".
The co-founders of the website were quick to defend the online platform that they have adhered to regulation by reporting illegal activity as soon as they become aware of it and that they are protected by the Communications Decency Act; an Act that protects internet companies from being "held legally liable" for what people post on their platform.
Congress has however passed a bill last month that could combat the Communications Decency Act and make it easier for not only states to prosecute but for victims to sue internet companies that play a role in human trafficking. Free speech advocates are concerned that the bill (FOSTA) will lead to censorship.
Current issues requiring a Thailand family lawyer may include families that cross borders due to having different residences or due to business travel.
Read the full story here 
Related Blog:
Internet Changing Prostitution

Related Article:
Anti-Trafficking in Persons Act
Image:
edkohler