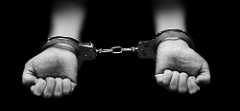 Changes to the drug law spurred from the debate of whether Thailand's drug laws were too harsh. Thailand currently has issues with prison overcrowding, the highest rate of female inmates for minor drug offenses and the 6th largest prison population in the world.
The new drug laws were officially established on January 16th, 2017. Under the new laws, penalties will be reduced for those caught with possession, import/export and production for sale. In terms of possession, those caught will no longer be automatically regarded with the intent to sell but rather "presumed" which, will give defense lawyers more of a role in court to defend their client.
The penalty for import/export of narcotics will be reduced from life imprisonment and a fine ranging from 1-5 million baht, to 10 years to life imprisonment and the same fine fee. Those caught with the intent to sell will have a sentence reduced from death to life and a fine of 1-5 million baht. However, the death sentence is still plausible.
A Thailand child custody attorney can assist obtaining or keeping custody of your children in a bitter divorce.
Read the full story here
Related Article:
Narcotics Act Part 2
Image:
ConnorTarter