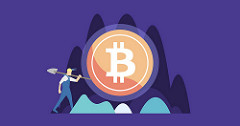 PlexCorps owner Lacroix and partner Paradis-Royer have been charged with multiple violations of the US federal security laws. The company's initial coin offering since August is $15 million from thousands of investors.
The cryptocurrency was marketed to produce a 1,354% profit by 29 days. The partners of PlexCorps have been accused of misusing $200,000 of the so-called "profits" on their personal lives.
The Securities and Exchange Commission, created in September, will be watching over similar digital coin companies in regards to misconduct, spreading false information and threats to trading platforms.
Criminal Defense lawyers in Bangkok need to recognize that Thailand criminal cases may involve serious repercussions with regard to Immigration and Visas in Thailand.
Read the full story here
Related Post: What to Expect at the Next Bangkok Bitconnect
Image: Luke Descryptive