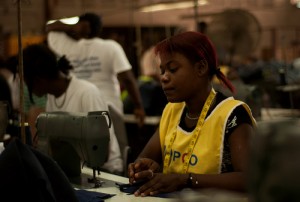 Cambodian manufactured garments which play a major role in supplying clothing to western shopping malls are having trouble with their workers fainting en mass. The Global Post  reports that the fainting may be caused by bad diet, long working hours, poor ventilation, and toxic fumes.
The latest reported incident occurred earlier this month, in a factory which supplies Puma Sportswear.
Government statistics suggest that, since 2011, between 1,500 and 2,000 Cambodian factory workers have fainted each year — often in groups of 100 or more.
 Thailand Attorneys specializing in Thailand Employment Law can assist with unfair dismissal and workplace accidents  
The International Labor Organization has looked into the causes of fainting episodes. European labor rights activists have fainted on floors at H&M, Levi's and Gap in protest.
Union rallies are planned for later this month to try and secure a national monthly wage for garment workers.
Read the full report here