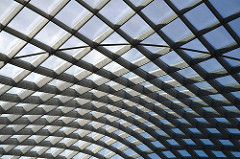 The proposed changes in the draft include longer protection of industrial designs from 10 to 15 years. In addition, "creativity" would be a new aspect where designs that have natural and common shapes will not be protected.
Foreigners who are interested in buying a condominium in Thailand should rely on attorneys who have decades of experience in complex and routine condo transactions.
The amendments to the law are being introduced to in order for Thailand to be accepted into the Hague System. This system would progress the international registration of designs by a single application rather than multiple and be much more cost effective.
Key changes will also be made during the examination process regarding a design being a "worldwide novelty". If any person has appealed for a design of worldwide novelty and it has been accepted they will receive a certificate and protection, if it isn't the design will be invalidated. Although these changes have yet to be established they have a strong potential to streamline accelerate the design registration system within Thailand.
Related Articles: Industrial Product Standards
Image: Tim Evanson