New finance minister Apisak Tantivorawong announced yesterday that the land and building tax may see further changes, even though it was on its way to the Cabinet for approval, The Nation reports.
He said "many processes and details" could be revised.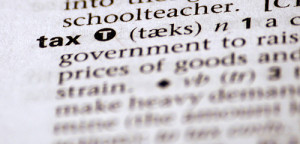 Image Credit: Alan Cleaver (Flickr)

The Finance Ministry and the restructured Council of Economic Ministers will now re-review the land and business tax.
If there are no significant changes to the draft bill, agricultural land will be subject to a maximum 0.25% tax, commercial property 2% and residential 0.5%.
This will replace the existing municipal and land and household tax.
Real estate attorneys in Thailand Chaninat and Leeds are experts in handling Thai real estate and land law, for both Thai and foreign clients.
Mr Apisak also explained that new measures would be implemented to help the grassroots economy, and will also be sent for Cabinet approval shortly. He said: "Farmers are not the only group that is suffering from the economic slowdown, as there are low-income earners in the capital that are suffering also."
He went on to say that the measure "should be able to support the economy from slowing down any further".
For the full story see here.